Cruelty-Free Stitchery is a small business specializing in eco-friendly reusable products - designed to replace something typically disposable.
Owned and operated by Abby Goodman - a neurodivergent, lifelong sewist and fiber artist, and long-term ethical vegan - Cruelty-Free Stitchery's mission is to help you reduce waste where you can, and to intersect the disability and environmentalist communities.
A dream - years in the making.
Third grade. 2003. A special guest came to our science class to talk about recycling and saving water, and how we can help the planet if we just "reduce, reuse, recycle!"
I. Was. Hooked.
I told everyone, whether they would listen or not, that they should recycle and how they "better not put trash in the river!"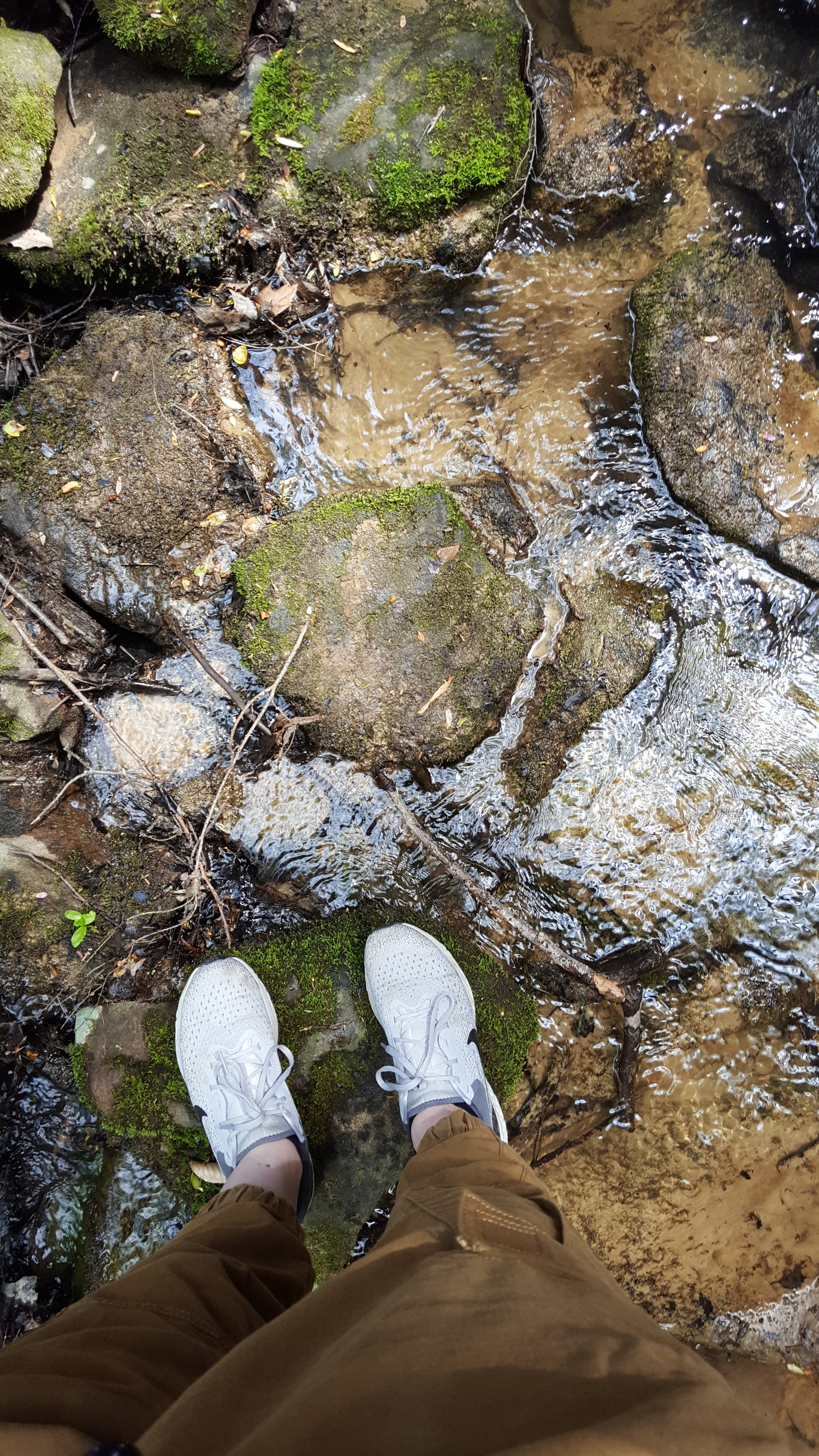 From then on...
I slowly learned more about how simply "recycle and don't litter" isn't enough to save the planet.
Corporate greed, over-fishing, factory farming, oil pipelines, oh my!
This is part of the reason I went vegan in 2014. The other part is, you know, the animals.
The year: 2016
I found myself deep in the midst of the online makeup community. Rather ironic, given how wasteful the cosmetics industry has become, but this is where we start.
As many of us did, I used disposable cotton rounds to remove makeup, apply toner, remove nail polish, etc.
I thought - it's pretty silly to use something once and throw it away.
And thus, Cruelty-Free Stitchery was born!
... kind of.
I already had an Etsy shop from a previous venture into crochet, so I carefully selected the prints and added this first batch of Reusable Cotton Rounds.
Phase 2
Growing weary of the retail job hustle (for reasons I found out later), I made it my mission to turn Cruelty-Free Stitchery into my full time job.
Turns out - life afforded me the exact opportunity to do this in March 2020.
My then-boyfriend was about to go into the military. I still lived at home, and thought this was the perfect opportunity to take the leap.
I left my job in March 2020, and the world shut down the very next day.
Long story short...
From March 2020 to December 2021, things were up and down - to say the least.
I made about 2,500 masks in that time, paid off my debt, and successfully made Cruelty-Free Stitchery my full-time job.
Most of this time was spent at the mercy of the military - shutdowns, cancelled plans, delays, more delays...
But - by early 2021, I noticed there was... something wrong.
My diagnosis.
As was the case for many people during this time period, I was finding it difficult to work from home. But then it was easier in some ways. I had trouble organizing and focusing myself, but I absolutely loved l-o-v-e-d not having to work in public.
Due to my family history, some extensive research, and consulting with my doctor, I went for an official diagnosis of Autism and ADHD.
And the result was "yes, both."
Accidental Advocate.
For a while, I struggled to create content and advertise my business, while connecting with my fellow Autistics and ADHDers, and talking about the environment.
Until one day - I accidentally combined them.
After discovering the concept of "Eco-Ableism" - I made a video about how plastic straws are a necessity for some disabled people.
It worked!
Today...
In December 2021, my then-boyfriend finally came home, and is my now-husband.
We've since relocated from Kentucky to Georgia - the new base of operations for Cruelty-Free Stitchery!
My business is steadily growing - both in sales and an audience of like-minded people who are passionate about the environment, disability rights and access, animals, and many other causes!
Nobody is perfect, and everyone has different ways they can help!